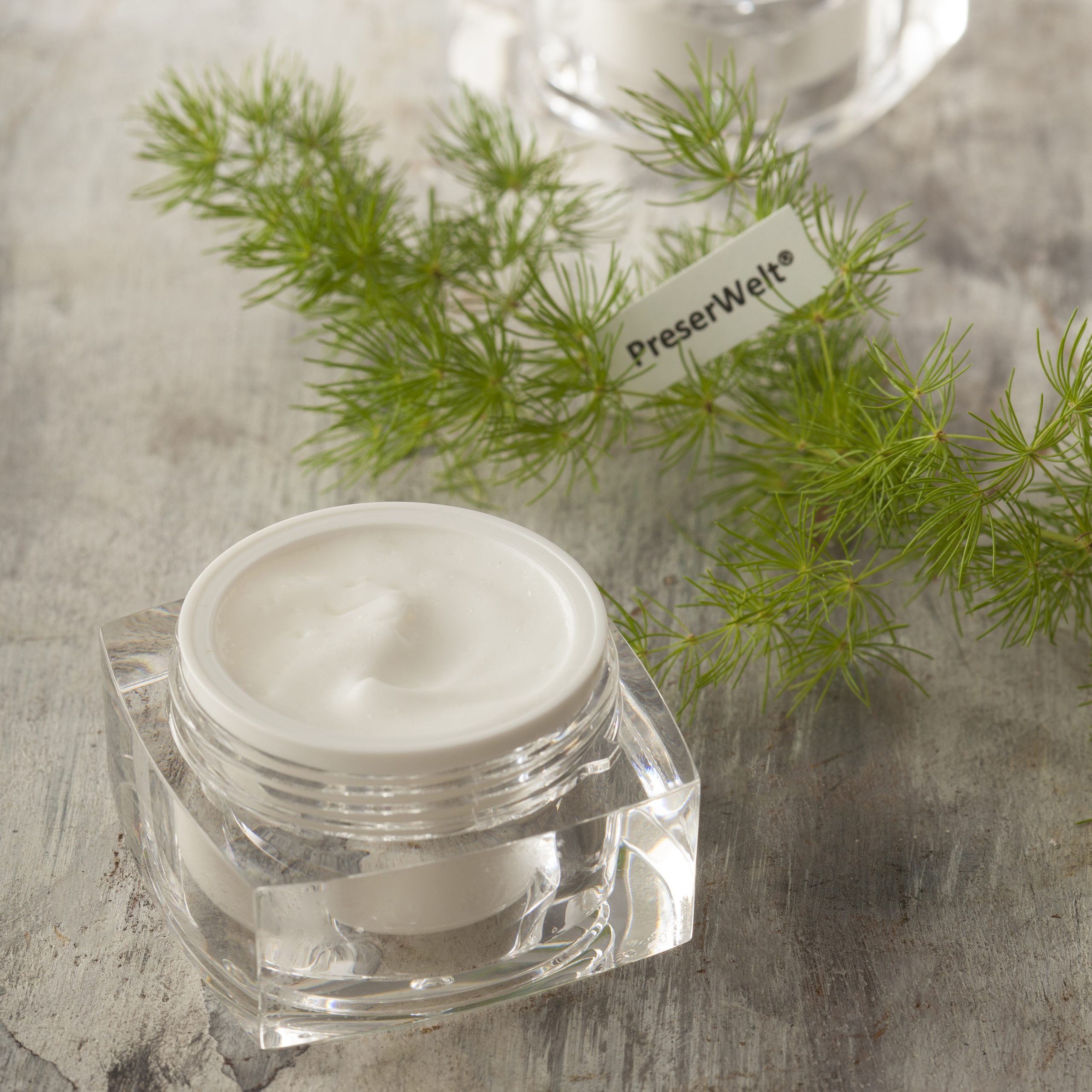 PreserWelt® products are optimized multifunctional preservatives with excellent broad antimicrobial activity. Most of them can be used within a wide pH range and this allows the formulator to work without criticized preservatives. In addition, some are ideal replacement for traditional preservative blends (e.g. paraben), easy to handle and fully naturally derived.
PreserWelt® products as multifunctional and antimicrobial ingredients are suitable for face-, body-, hair-, baby-, sun-, eye-, lip-, hand- and foot care formulations.
Depending on the formulation, to provide ideal preserving solutions for individual customer demands the formulator is free to choose the suitable PreserWelt® with additional properties like: wetting, refatting , moisturizing, humectant and co-emulsifier.
Benzyl Alcohol, Benzoic Acid, Caprylyl Glycol
Methylpropanediol, Caprylyl Glycol, Phenylpropanol
Levulinic Acid, Glycerin, Aqua, Sodium Levulinate
Sodium Levulinate, Sodium Anisate, Glycerine, Aqua
Aqua, Sodium Levulinate, Sodium Benzoate
Aqua; Sodium Levulinate, Potassium Sorbate
Phenoxyethanol, Benzoic Acid
Phenoxyethanol, Caprylyl Glycol
Phenoxethanol, Ethylhexylglycerin