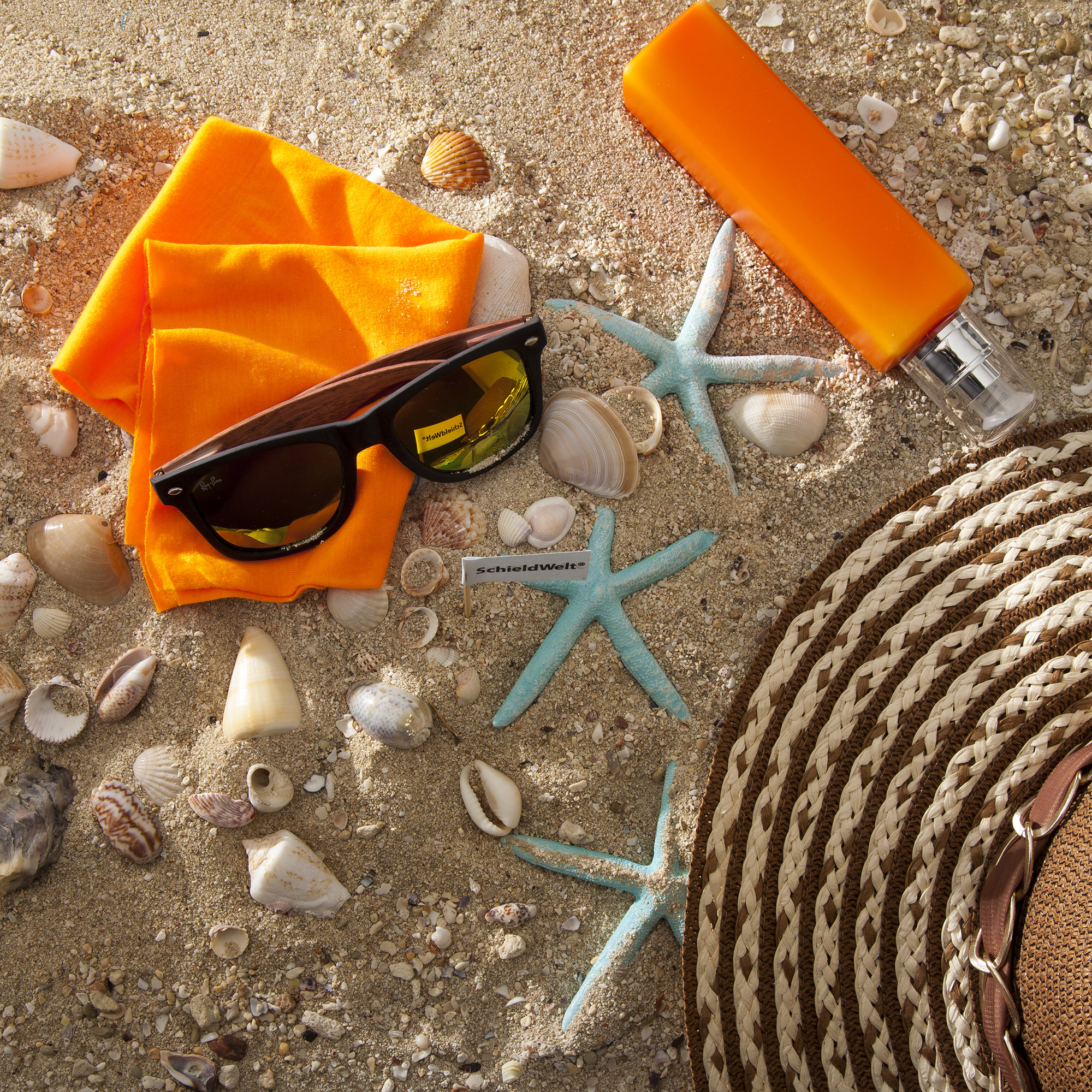 Although only a small portion of the sun's radiation reaches the earth's surface, UV filters have to do a very important and difficult job. Of this radiation, just about 5% is received as invisible UV radiation, which can cause short-term and long-term skin damages.
UV radiation can be divided to three parts:
UVC: Usually do not penetrate the Earth´s ozone layer
UVB: Causes sunburn & tanning and is Immunosuppressive, Mutagenic and carcinogenic
UVA: Causes immediate & delayed tanning, new melanin formation and Long-term degenerative changes
Modern sunscreens and care products should not only provide a minimum sunburn (UV erythema) against UVB and a significant protection against UVA but also, they have to feel extremely pleasant. This means the sunscreen products should absorb, reflect, or scatter UVR and in addition interfere with secondary reactions to show long-term protective effects. To meet all these demands, an excellent scientific know-how is necessary. Contrary to the conventional products, the modern UV protection focuses on two rolls: one is in cosmetics and the other in health. The products have to reduce the risk of skin cancer and on the other hand they have to reduce skin ages and wrinkles development. UV filters are the protective ingredients in sunscreen products and choosing the right UV filter or finding the right mix of different filters, formulations must consider all these to meet the customer requirements. At ErlenWelt, we are happy to introduce our
SchieldWelt®
, providing you with a large range of UV-filters which guarantee the best protection for your customer´s skin.
Butyl Methoxydibenzoylmethane
Ethylhexyl Methoxycinnamate
Phenylbenzimidazole sulfonic acid
Bis-Ethylhexyloxyphenol Methoxyphenyl Triazine